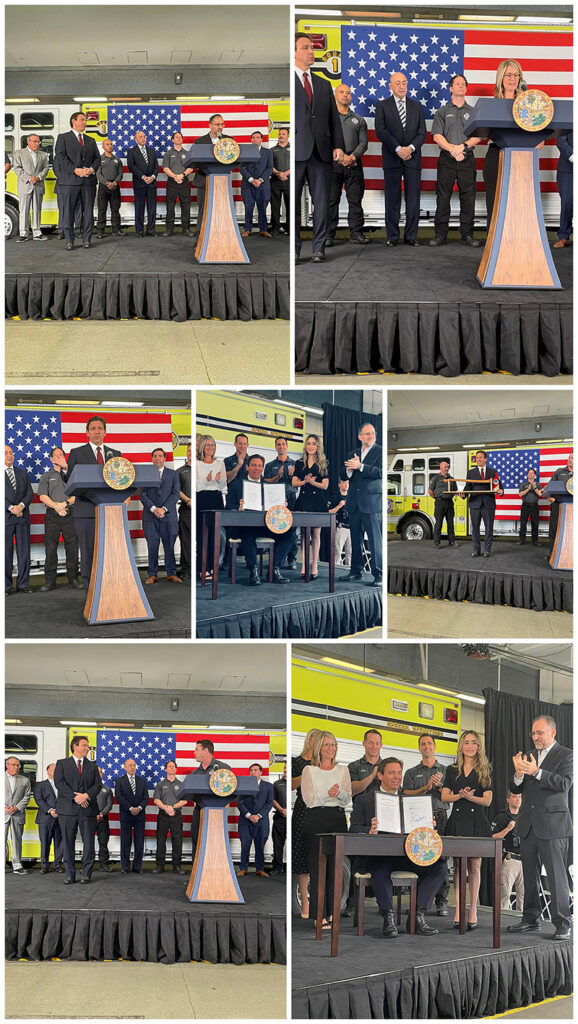 On February 27, 2023, Governor Ron DeSantis signed a bill into law that seeks to put an end to Disney's independent government in Florida.
In 1967, Florida created a special purpose district for The Walt Disney Company that granted them the governmental control and authority to manage many aspects of its properties and infrastructure. This district, known as the Reedy Creek Improvement District, allows Disney to self-govern its services such as issuing tax-exempt bonds and building permits, operating emergency and utility services like water and power, and most notably – it allows them to bypass pesky governmental inconveniences like paying taxes, or following state building and fire codes.
The bill, which goes into effect June 1, 2023, not only strips Disney of its governmental powers, but it places the entertainment juggernaut under the supervision of the Central Florida Tourism Oversight District board. HB 9B is a monumental first step towards holding an "untouchable" corporation accountable for their actions. "Today is the day that the Corporate Kingdom finally comes to an end," DeSantis stated during the signing at a press conference held at Reedy Creek Fire Station No. 4. This move comes after a series of decisions that has exposed the California based company for what it truly is: a corporation infested with woke ideology that has pledged to inject radical sexual propaganda into children's entertainment.
DeSantis was joined by several speakers at the press conference, all of whom take issue with Disney's actions over the last few years. Mandy Shafer and Nick Caturano, both of whom have been instrumental in the launch and success of Osceola County Citizens Defending Freedom (CCDF-Osceola), spoke on their lifelong support of, and involvement with, Disney. Their concerns echo those of untold numbers of parents, not only in Florida, but across the Nation. No longer will citizens support a corporation who is using their position and "authority" to force unnecessary medical interventions on employees and guests at their establishments. No longer will they spend entire paychecks on subscriptions, park passes, admission fees, or merchandise, only to find their hard-earned money is being used to fund the indoctrination of vulnerable children to accept radical idealogical agendas.
County Citizens Defending Freedom (CCDF-USA) has been supporting Florida in its fight against Disney's woke ideologies since 2021, and we applaud Governor DeSantis and the Florida Legislators who brought this bill to fruition. Throughout 2021, CCDF-USA defended the medical freedoms of many Florida employees who stood up to vaccine mandates, including thousands of Disney employees. CCDF-Legal was instrumental in working with legislators in protecting Floridians from losing their jobs due to vaccine mandates and parents' rights in making medical decisions for their children.
If citizens and lawmakers continue to push back against the corporations who inject radical agendas into the hearts and minds of our Nation's youth, we CAN turn the tide. The stripping of Disney's self-governing status is only the beginning. Lawmakers, continue to hold entities accountable for their actions. Citizens, use your voices to speak up against the war being waged on our children and our freedoms, be the silent majority no longer. It is time to send a clear message that will speak to these companies where it impacts them the most – their bottom lines.
Get woke, go broke.