As we are all gearing up for the 2022 election night in November, our CCDF-USA counties are putting a heavy emphasis on events and educational opportunities to engage citizens in taking an active role in overseeing free and fair elections. Harris County Citizens Defending Freedom (CCDF-Harris) held an amazing Election Integrity event hosting a panel of experts including Captain Seth Keshel, Jonathan Hullihan, CCDF-USA lawyer, Katherine Englebrecht of True the Vote, and Dana Myers, Vice Chair of Republican Party of Texas.
This event was extremely well attended with over 250 citizens. The crowd was outstanding, and we were told that it took a while for the staff to clear the room. Attendees were so hungry to hear more and didn't want to leave.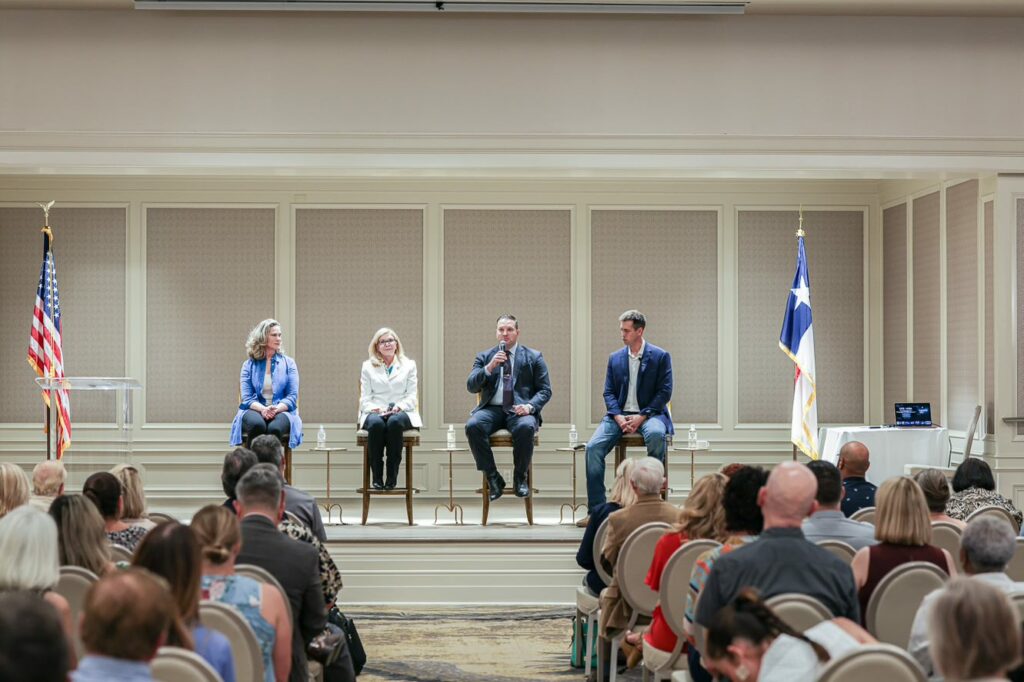 Some of the highlights discussed on the panel, were not just the elections of 2022, but how important it is to never let anything like that happen again. They spoke about how to have confidence in the vote, by pushing for hand counts (which has already been passed in Nevada). CCDF-Texas is also involved with many other organizations who are taking legislative action to push for hand counts as well. More to come on that! The panel also discussed the importance of becoming a poll watcher and a poll worker, and how between hand counts, and citizen oversight, we can have confidence in our vote once again. CCDF-Harris and surrounding counties are initiating a unique poll watchers training with breakout sessions, working through real reported circumstances, there will be a legal package provided with constitutional and election law highlighted specifically on what is allowed and isn't allowed. This training will be conducted by Aubrey Richards, founder of "Take Back Texas", an organization that has been doing election integrity work since 2020. Aubrey Richards was trained by Dr. Laura Pressley, election integrity activist, who has been the only person to have an entire election integrity result challenged at the Supreme Court level and won! We want to extend a thank you to the panel, for dedicating your valuable time to the citizens of Harris County and CCDF-USA!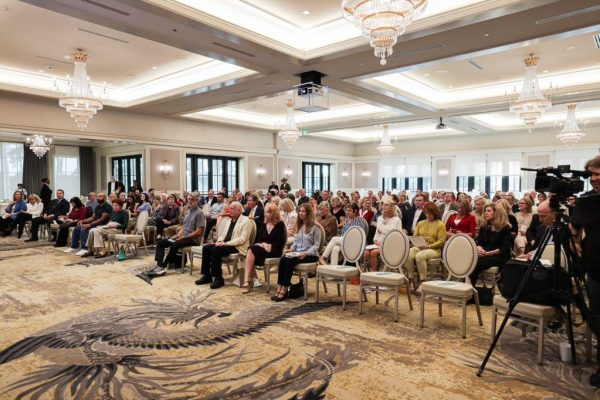 It is very encouraging to see people beginning to let go of what happened in 2020 and turn their focus to action-oriented steps, and toward preventing this for future elections. We simply must have confidence in our elections. It's one of the many things that makes this country free and led by its citizens. CCDF-USA is committed to doing everything in our power to make this happen, but not without your help! If you are not a registered poll watcher or poll worker, contact your local Supervisor of Elections office within your county and see how you can get involved. If you live in a county with a CCDF-USA presence, reach out to us through our website counties.citizensdefendingfreedom.com and we will make sure you get connected to the Director of that county who can plug you in! With that being said, we want to give a shoutout to Travis County Citizens Defending Freedom (CCDF-Travis) Executive Director Cindy Najera and Elections Division Leader Erin Pardeiro! They just received noticed that the Travis County Elections are now fully staffed for early voting poll watchers, largely due to the hundreds of volunteers that Erin signed up to watch the polls!